My favorite tweet of the day comes from LankyStanky
"…thinking the number of documents people find it necessary to print could be directly proportional to their age."

Sometimes profound bits of wisdom come from the places you least expect.

Read that to mean twitter…not Lanky.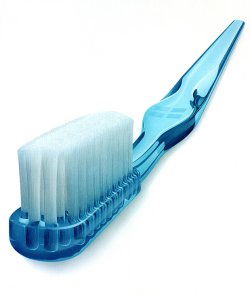 And news from the alternative universe…that being my co-worker's apartment life.
( a little back story is that she shares a flat with two other girls. One that we call "the nice one" and the other that we call simply "Crazy")
I think everyone at my age has lived in one of these situations where you cohabitate with people and eventually take sides. One is singled out and hyper analyzed and then reported on with both scorn and enthusiasm.

Okay, …maybe this just happens with groups of girls.

Well my coworker has been regaling us with tales of Crazy for about 5 months now. Her behavior is becoming more and more bizarre and the other two are left with no other option then retaliation. This could also be a side effect of having too much time on their hands , an abundant appetite for alcohol and no need for sleep. One can never tell.
So I am at a loss for what provoked the action that was put into motion by "The Nice One" …but it must have been formidable.
As I understand it…"the Nice One" came to a point where she felt her only next move was to take "Crazy's" toothbrush and use it to …well, to exfoliate her bottom. All of it.
She "cleaned out the trunk of the car", as they say.

No…they don't say that. That is a saying I just made up. But I feel it accurately describes the action in short order.

And then "The Nice One" simply …rinsed…and put it back.
…
Let us take a moment to reflect.
How happy are you that you do not live with these women? I am ABOUND with happiness at this fact. Even more bizarre is that, upon further reflection, this makes my coworker "the Normal One" out of the three. And that makes me giggle.
This is the girl that calls her boobs "fun sacks" and handles criticism by closing her eyes and saying "Shun On" with an arm movement that mimics a garage door closing.
She is possibly half the reason I am still at my present place of employment. It's like watching a live broadcast of People Magazine for eight hours a day.
But I fear for her dental safety.